PEAS Foundation is honoured to have the following individuals serve on our board:
---
Rita Otu (Founder/CEO)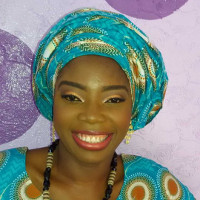 Rita Otu has over five years of experience working directly with rural communities focusing on environmental sustainability, youth empowerment and poverty reduction programs. As a Community Liaison officer for INI Local Government Area Council, she works collaboratively with a broad range of stakeholders to develop and integrate provision of services and support for schools and families. This has enabled her to identify with and analyze the changes of climate and livelihood in resilient communities. Rita is also the founder and CEO of a Non-Governmental Organization called People Environment and Sustainability Foundation (PEAS). It is a non-governmental and non-profit organization dedicated towards initiating a network of projects and programs all based on increasing environmental sustainability awareness, poverty reduction and community empowerment programs in Akwa Ibom State the Niger Delta Region of Nigeria. Her approach to climate change is grounded in the knowledge that people must be empowered to transform and secure their rights and livelihoods. She is skilled in Leadership and Oratory skills. For two years, Rita Otu was the Vice President of National Association of Agricultural Students (NAAS), a student group that coordinates and facilitates good relationship between lecturers and students. She was the ambassador for Girls Power Initiative. A non-governmental, not-for profit youth development organization, that addresses the challenges facing girls in Nigerian society. She has earned a Master's Degree in International Development: Economics and Management of Rural Development from Manchester University and a Bachelor's Degree in Agric. Economics/Extension from University of Calabar, Calabar. Cross River State, Nigeria.
Read the Rest of Rita's Story | View Rita's CV
---
Emilia Titus (Human Resource Manager)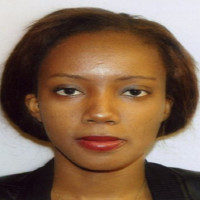 Emilia Robert is the Human Resource manager for People Environment and Sustainability Foundation (PEAS).
Prior to working with PEAS, she worked as the HR Manager for Palmarol Nig. Limited, promoting equality and diversity as part of the Organization's culture. She also worked with Pexel Research Services in Glasgow as a market Researcher, maintaining high qualitative and quantitative research in United Kingdom.
Emilia holds a Bsc in Chemistry. She has a background in business and Human Resource Management from Glasgow Caledonian University, United Kingdom. Emilia has a passion for development work.
---
Nomalanga Kona (Publicist)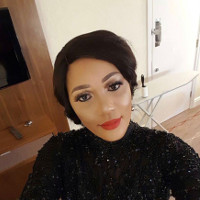 Nomalanga Kona is the company's Publicist and is based in Manchester, United Kingdom
---
Mandisa Lings (Director of strategy Knowledge and Learning)
Mandisa Lings is the company's Director of strategy Knowledge and Learning and is based in South Africa
---
Sammy A. Etuk (Legal Adviser)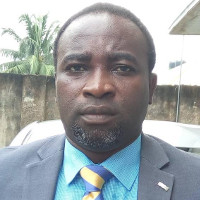 Sammy A. Etuk, of Harries Law & Partners, serves as our Legal adviser
---
Mr. Michael Ali (Senior Program Director)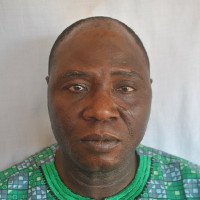 Mr. Michael Ali graduated with a BSc in Mining Engineering, Kwame Nkrumah University of Science and Technology, Kumasi, Ghana where he obtained a Master of Science (MSc). Degree in Environmental Technology, at the prestigious University of Manchester, Manchester, United Kingdom. Michael has over fourteen (14) years experience in water, environmental sanitation, and environmental impact assessment (EIA), environmental auditing (EA), environmental management systems, and investigation of complaints on the environment and environmental education and awareness creation. The experience has included technical studies and programme management for provision of potable water, environmental and sanitation management of several mining communities in and around the Tarkwa mining district. Expert in mine water and rehabilitation issues and also pursue a PhD in Mine Hydrology or Rehabilitation. I am quite conversant with both national and international laws on the environment.
He is a member of several professional bodies including the International Association of Impact Assessment (IAIA), United States of America, Institute of Environmental Management and Assessment (IEMA), United Kingdom and International Mine Water Association (IMWA), Denver, United States of America. These high level Educational and Entrepreneurial roles has made him a strategic consultant for developing educational, training and environmental partnerships with international bodies. Recently he was appointed as Principal Programme Officer – Environmental Protection Agency, Head Office Mining Department in Ghana. . He is currently helping Ministry of Environment to create Environmental education and awareness creation in communities. He has received several high profile public recognition and receptions for his
In his leisure, Michael writes creatively. He is a published author, poet and novelist. He has published several academic journals, his latest journal is on Remediation of Acid Mine Waters, "Mine Water – Managing the Challenges" Proceedings of the 11th IMWA, September 4-8, 2011, Aachen, Germany. He loves and plays football. He is a great fan of Chelsea football club. He is happily married with a son. He is a Christian and believes in the saving grace of Jesus Christ. He plays football
---
Jane Robert (Administrative Assistant)
Jane works on the day-day administrative work for People Environment and Sustainability (PEAS) Foundation and other PEAS environmental projects as well as assists in their implementation.
Her expertise in office administration, information and records management and customer service comes from two years of experience with Ministry of Works, Abia State She brings over two years experience of office and project administration having worked with Palmarol Nigeria Limited.
She holds a B.Sc. in Computer Science from Bells University. Otta. Ogun State. Nigeria. She is fluent in English.
---
Senior Management | Finance & Operations
---